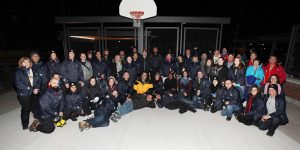 This years 360Experience was the largest yet, with a total of 50 participants who took to the streets and spent the night living in the shoes of a homeless youth in York Region. Battling the elements of the cold March we had, the participants had to travel to different shelters, find a place to sleep and find a way to keep warm.  The night was a terrific success and the participants had an eye opening experience of the harsh realities of homelessness.
We had a great race for Top Fundraiser this year, in the end, Dan Zaroski held on to the top spot with an amazing $10,680 raised.
The top team was Father Bressani CHS with an amazing $30,603.70!
Andrew Cairns, 360kids